I'm Featured in The November Edition of ETC Magazine
Posted on
Im featured in this months etc magazine (link) on page 62 and 63.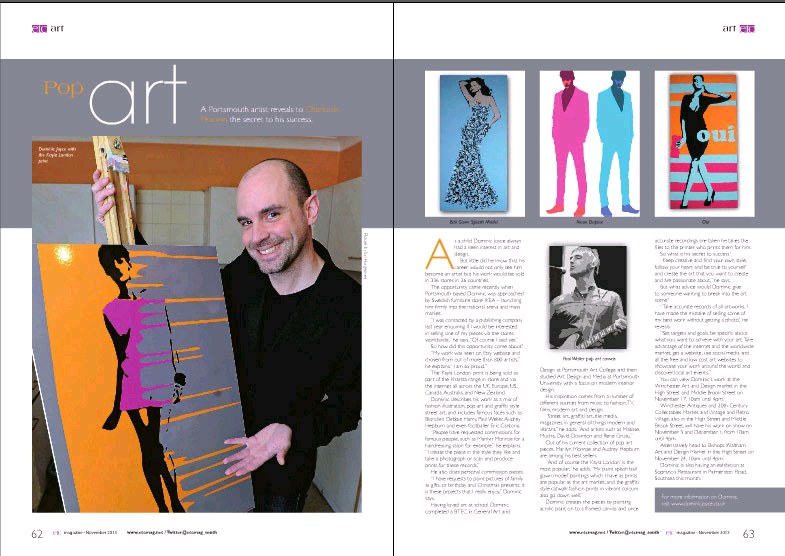 The article talks about my Artwork, Pop Art, influences, interests, IKEA, art markets and exhibitions.
The artwork featured in this article is available to buy from my Shop/Gallery page and the Art Markets and Exhibitions mentioned are all listed on my Events page
Thank to Charlotte Pearson (@charlotte_may )for this article.